Our journey to being a CHAMPION!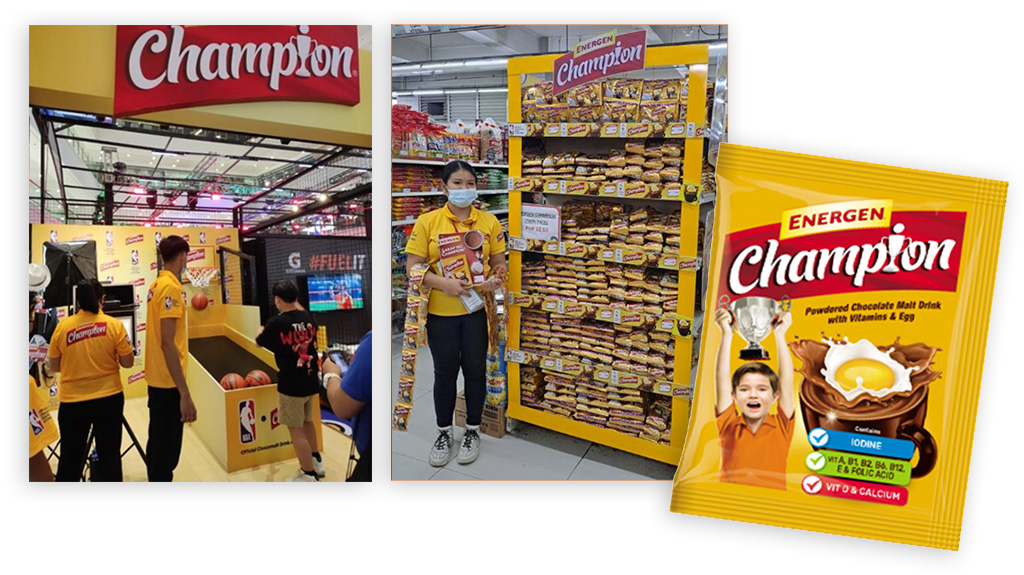 . November 19, 2022
With only two years of presence in the Philippine market, ENERGEN CHAMPION is already considered a strong #2 in the category. Achieving the fastest-growing chocolate malt drink reputation was not an easy task. ENERGEN CHAMPION had to be consistent in all its marketing campaigns to ensure that the brand will reach every Filipino household.
To increase awareness and trial, the brand had to go to where the target market is from sampling activities on public markets, schools, and offices; to in-store merchandising activations. The brand also partnered with NBA, as their official Chocomalt drink, highlighting how the product helps achieve that every day winning energy! It's because of all these efforts that Energen Champion is now everywhere.
As Energen Champion continues its journey to becoming the top brand in the category and being present in every Filipino home, we can expect more aggressive and innovative strategies from the brand.
"Champion sa Sarap!"
"Champion sa Sulit!"
"Champion Beyond Energy!"