Dominating the Wafers Market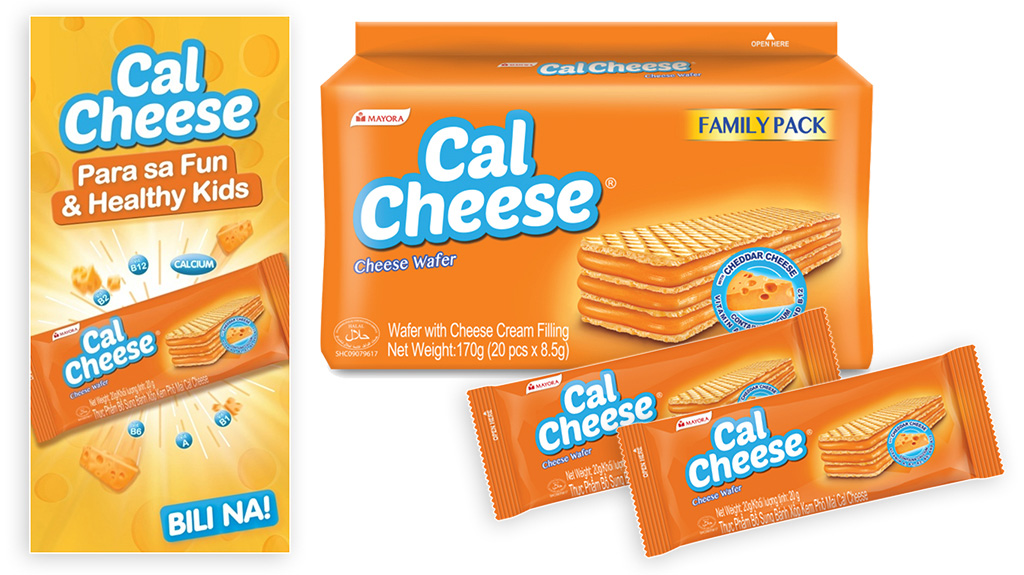 . October 19, 2022
With its Para sa Fun and Healthy Kids campaign, CAL CHEESE WAFER became the market leader and dominated the Wafers market after three years since it launched last 2017. CAL CHEESE WAFER became the wafer choice of kids due to its delicious taste and trusted by moms as their kid's healthy snack.
CAL CHEESE WAFER is available in different size variants to fit the budget of moms and the appetite of their kids. Through product innovation, CAL CHEESE gave birth to CAL CHEESE, CHEESE CHOCO! This new, exciting flavor offers a unique combination of chocolate and cheese.  It is made with Real Cheddar Cheese that delivers a richer taste and contains calcium and vitamins.
Surely, anyone would enjoy these delicious wafers which are always available in nearby grocery stores, supermarkets, and sari-sari stores nationwide.