It's a LUCKY DAY, Everyday.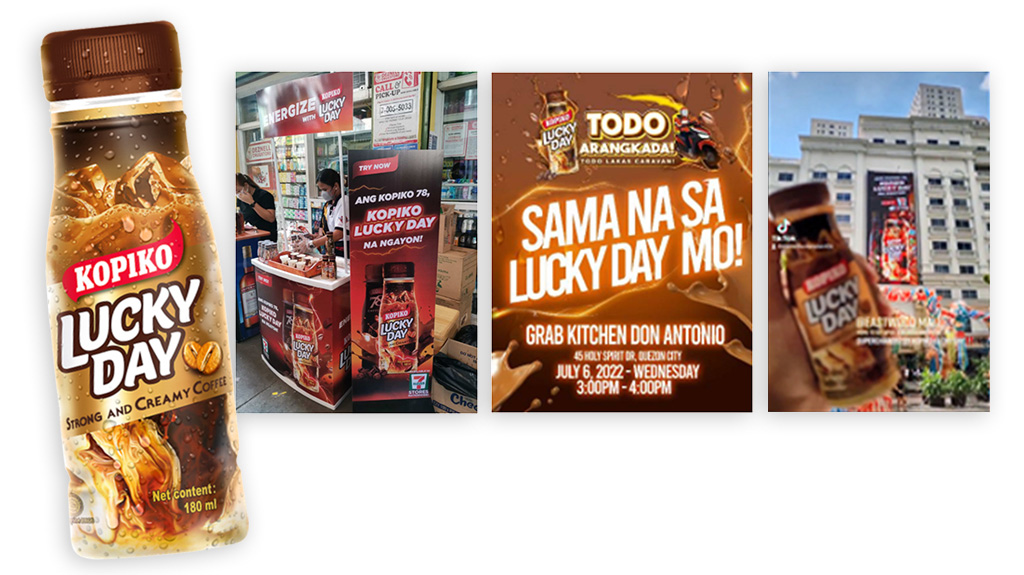 . October 19, 2022
"Pinalakas na Energy sa Pinatapang na Kape"
The Kopiko brand continues to strengthen its product line-up with the re-branding of Kopiko 78°C, now called KOPIKO LUCKY DAY. LUCKY DAY was officially launched last 2021 and the brand is now officially considered one of the fastest coffee RTD brands in the market.
With its new look and improved taste, partnered with its marketing and promotional efforts such as billboards, street banners, wet and dry sampling activities, and in-store activations—LUCKY DAY aims to dominate the trade.
"We see a bright future and a very high potential for this brand," says Stewart Ong, President of Ecossential Foods Corporation, the official national distributor of Kopiko products in the Philippines.
LUCKY DAY is available in leading
supermarkets and convenience
stores nationwide.